19. Sharp Asset (or Ba-Shar): Basset Hound & Shar-Pei
The Sharp Asset, or Ba-Shar as it is also referred to, is a cross between the popular Basset Hound and Shar-Pei breeds. Their coat is fairly easy to maintain and should be brushed at least twice a week. Like the Basset Hound, the Ba-Shar's coat tends to be short, dense, and coarse with colors ranging from chocolate, cream, white, or black, to fawn, brown, and golden shades.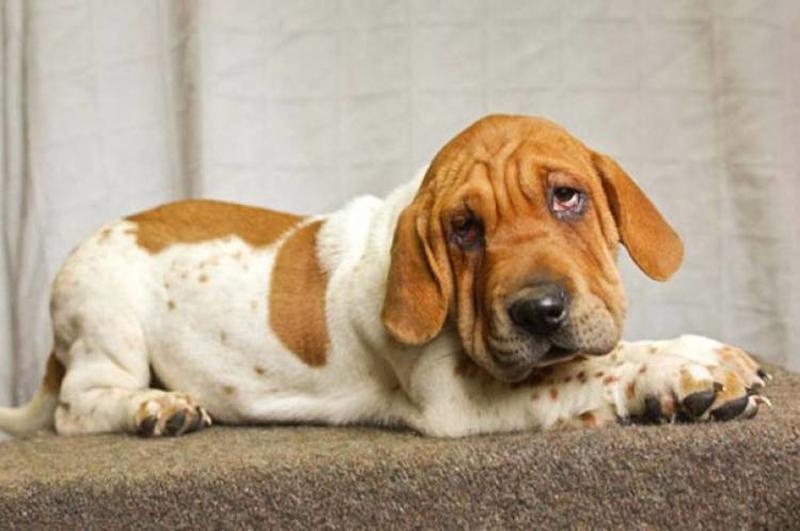 They are very intelligent, loyal dogs and make great family pets. Even though they will grow to be on the larger side, the Sharp Asset can live in an apartment setting provided their owner takes them through regular exercise routines every day. Fully grown, both male and female Ba-Shars can reach just over a foot at the shoulder and weigh between 40 to 50 pounds.