What To Do With So Many Bowling Balls
And with that solution settling nerves jangled by the initial riddle, more prosaic concerns may be addressed, such as what Olson and his wife might possibly do with the unexpected inheritance of 160 bowling balls. He confirmed, after all, that as the former Brunswick employees who reached out to him said, that they are all unusable for their intended purpose, forcing the use of some creativity. Could the couple possibly think of something?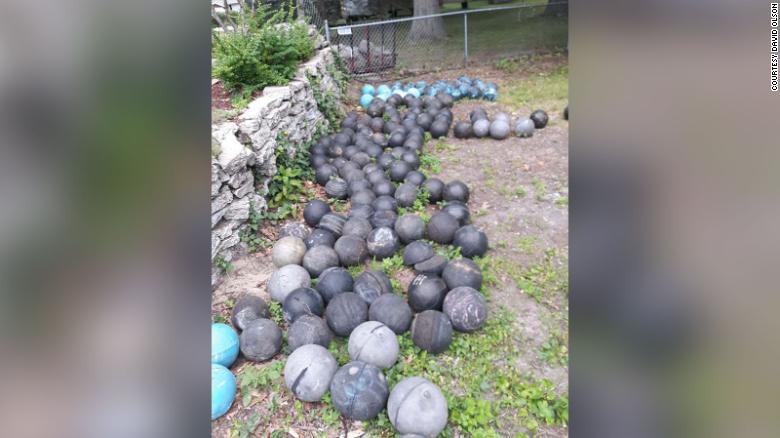 And apart from having donated some for a local church's bowling ball cannon, and others for the legs of the custom furniture his father builds, Olson related some specific other plans."I plan to keep a lot of them, like some of the nicer looking ones, to do some edging," he said. "My wife is really crafty and wants to do some projects."
Comments
Comments
---
Latest Articles
Latest Articles
---