41. Val Kilmer = Moses
The release of The Prince of Egypt was such an exciting time. Remember the feature song on the soundtrack by Mariah Carey and Whitney Houston? An absolute classic. We were probably more caught up in the song than we were in paying attention to the actors in the film. Val Kilmer was the star of the show, Moses, but there were so many other famous names in the cast, such as Sandra Bullock, Ralph Fiennes, Michelle Pfeiffer, Jeff Goldblum, Danny Glover, Patrick Stewart, Helen Mirren, and Steve Martin. Wow.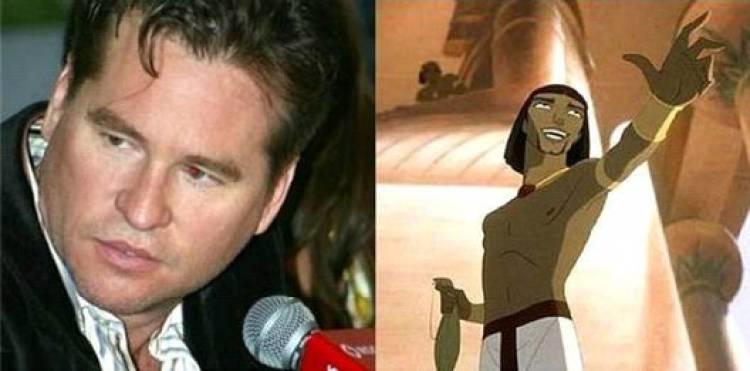 Many people don't recognize Kilmer for his work on The Prince of Egypt, but they are very well aware of some of his other achievements. Kilmer has starred onscreen in numerous films, including Top Secret, Real Genius, Top Gun, Willow, Tombstone, The Doors, True Romance, Heat, Batman Forever, The Saint, Red Planet, The Salton Sea, Déjà Vu, MacGruber, and many others.