50. Wyoming - Fry Bread
While fry bread has historical connections to the states of Arizona and New Mexico, Wyoming has adopted fry bread and the flatbread their own. According to the Navajo Native American tribe, fry bread was invented in 1864 when the United States government provided the indigenous people with flour, salt, sugar, and lard. With few resources and a hungry community on their hands, the Navajo created fry bread to feed their families. Now, the fluffy, flaky bread is part of traditional western and midwestern cuisine.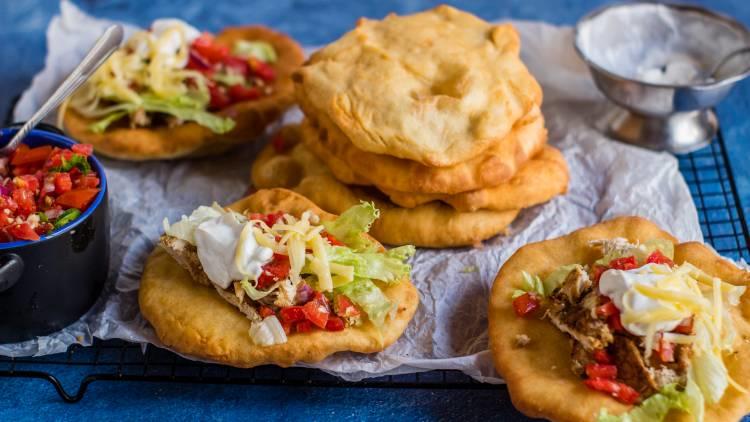 The flatbread is often pan-fried which creates its flaky and doughy texture and is often eaten during any time of the day. Some renderings fry bread feature toppings such as jam, honey, powdered sugar, pico de gallo, cheese, beef, and more. The highly-popularized Navajo taco uses fry bread as a shell rather than the traditional tortilla. While fry bread does have a painful backstory, it has become an essential food item to the preservation of the history of the indigenous community.
Comments
Comments
---
Latest Articles
Latest Articles
---