26. Calvin Johnson (WR) - $113.8 Million
At 6'5, 237lbs, Calvin Johnson earned his nickname 'Megatron' not only by his former teammate, Roy Williams, but for his superior route running, strength, and speed combination that has allowed him to be regarded as one of the greatest wide receivers ever. From 2004-2006, Johnson attended the Georgia Institute of Technology where he arguably became the school's greatest football player of all-time. He ranks first in the school's history for career receiving yards (2,927), touchdowns (28), and career 100-yard receiving games (13).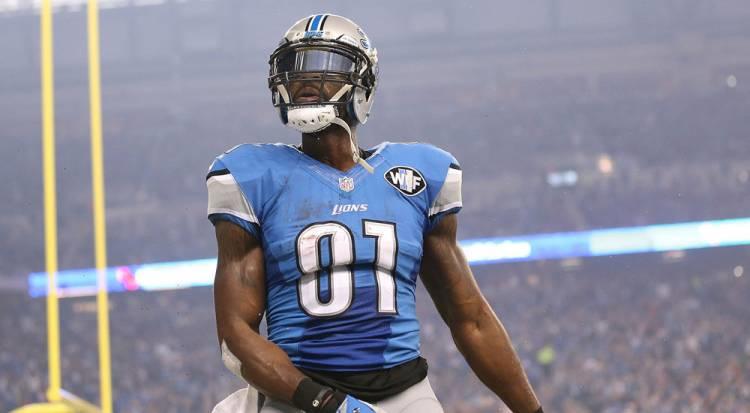 Calvin Johnson was drafted 2nd overall in the 2007 NFL Draft by the Detroit Lions where he played all nine seasons of his NFL career. Of those nine seasons, Johnson was a 6x Pro Bowler, 3x First-Team All-Pro, and 2x NFL receiving yards leader. In 2012, Johnson broke Jerry Rice's single-season record for receiving yards with a total of 1,848 yards and tied for first with Michael Irvin for most 100-yard games in a season with 11. With all of these accolades under his belt, the Lions offered Johnson an eight-year, $132 million extension in 2012. Though he retired this year, he still was able to rake in over $113 million throughout the course of his career.