Seattle Seahawks - Steve Largent
Hall of Famer, Walter Jones, and current Seahawks quarterback, Russell Wilson, are in the conversation for greatest Seattle Seahawk of all-time. However, there's something about undersized, white guy receivers that is oddly satisfying and appeasing to watch. And while Steve Largent may fit the description, he's definitely worthy being the Seahawks' greatest player. At 5'11, Largent proved why he was the one defensive coordinators needed to plan for.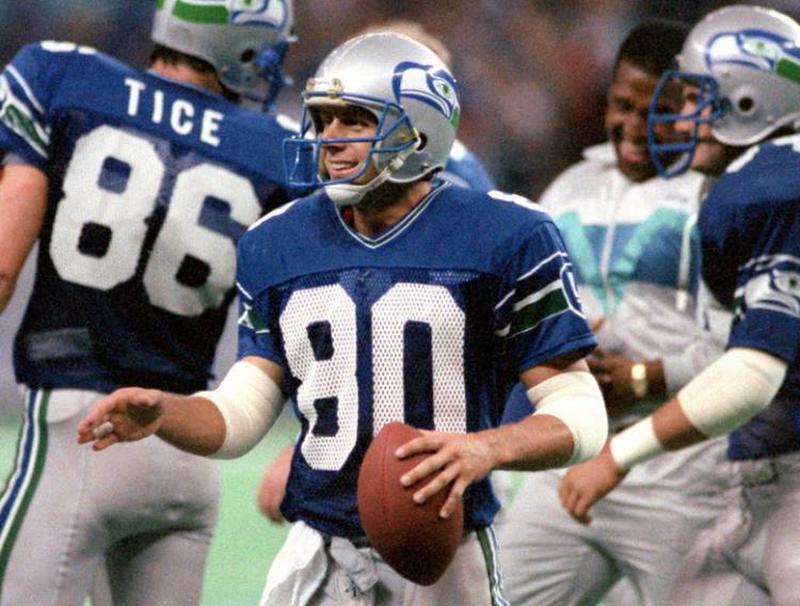 After two seasons at the University of Tulsa, Largent was selected 177th in the fourth round of the fourth round of the 1976 NFL Draft by the Houston Oilers. After four preseason games with the Oilers, the team cut ties wih Largent and the Seahawks signed him as a part of an expansion agreement. Largent would go on to represent the Seahawks his entire thirteen-season career. By the time, Largent retired in 1989, he held records for all major receiving categories including most receptions in a career (819), most receiving yards in a career (13,089), and most touchdown receptions (100). Most of which have been broken since then, but a still a feat for the 7x Pro Bowler regardless.