24. Shop Until You Drop
Shopping is a tiring experience. You know it, we know it, everybody knows it. Your best strategy is to get into the store, grab everything you need as quickly as possible, and high-tail out of there at the earliest opportunity. Somewhere along the line, it's all gone badly wrong for this poor individual. It looks like they've successfully completed their shopping, but it took every ounce of energy they had. Now, with nothing left to give, they've had no option but to stop for a nap before they head back to the car.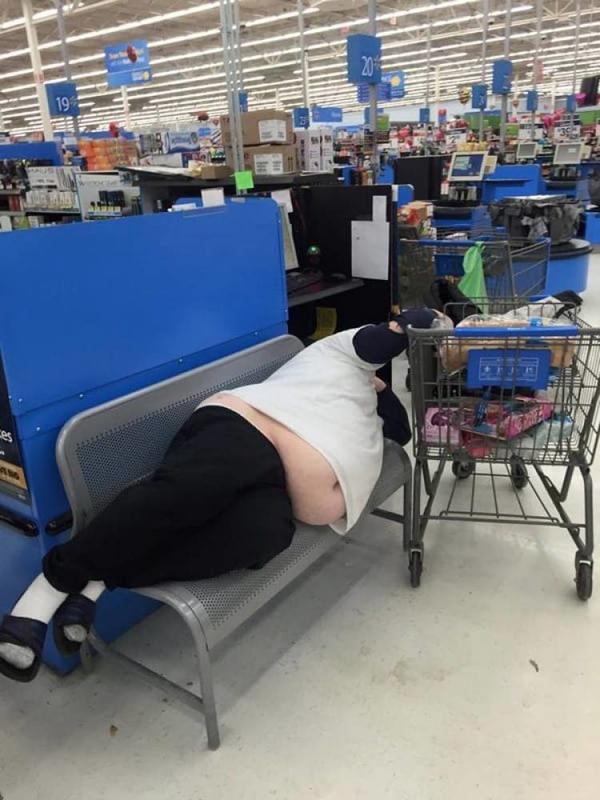 We're impressed they've managed to fall asleep on that bench at all - they're cold, they're hard, and they're not even comfortable to sit on. Who knows how long he's been there? We find ourselves hoping that he's not alone in the store, and someone will eventually come back to reclaim him. When they do, they can have a word with him about wearing socks with sandals, which we're starting to notice is a trend among Walmart's wilder customers.