44. My Eyes Are Up Here
Sometime, a man and a woman will be having a conversation, and the man's eyes will be focused on the woman's chest instead of her eyes or mouth. It's rude, and it should be called out whenever it happens. If, however, you've gone to a hall of waxworks and the waxwork appears to be staring at your chest, that's on you. You put yourself in the pose, and you should have picked a better place to stand. It's not like poor Albert Einstein here had the option of moving himself.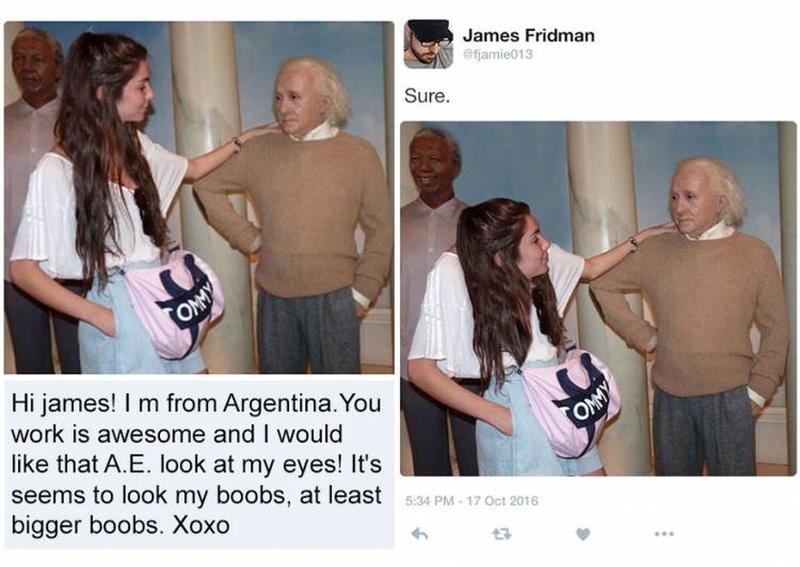 As Einstein can't move, and this girl wants him to look her in the eye, there's only one thing for it. Her eyes are going to have to move, and if her eyes are moving, then so is her whole head. Now, they're eye to eye, and she's going to need to seek urgent attention from an expert chiropractor as soon as she's done taking the picture.