36. Wrong Way Around
We'll preface this entry with a quick word of warning: Nobody should ever get so drunk that they don't know what they're doing, or what they're saying. It isn't big, it isn't clever, and you're only going to regret it the following morning! Now that's out of the way, most of us will probably admit it's happened to us at least once. When it does, it can often be hard to string a sentence together. Even when we try very hard, the words come out in the wrong order.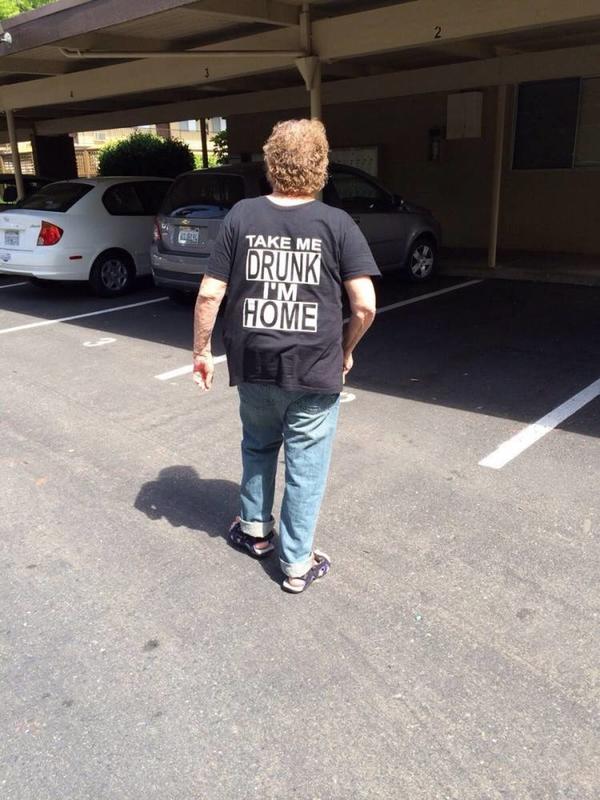 This t-shirt is basically those moments, in clothing form. When you're no longer making sense, it's time to get to the safety of your own home and sleep it all off. That's when you stand up and announce to your partner, friend, or taxi driver, 'take me home, I'm drunk!' If things are really bad, you might mix a few of the words up, and this might come out instead.