Indulge Your Childhood Fantasias at the La Tomatina Festival in Spain
If you have ever wanted to try painting the town red, then La Tomatina, an annual festival in Spain, is the place to be. The festival is held in the Valencian city of Bunol, which is located in the east part of Spain, about 30 km (19 miles) from the Mediterranean coast. In the festival, participants hit each other with tomatoes, and get involved in tomato fights solely for entertainment reasons.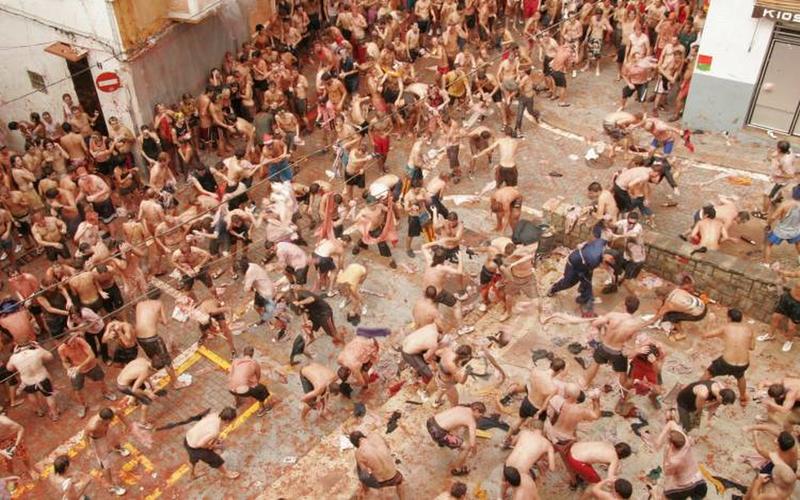 The festival sees over 130,000 kilos worth of over-ripe tomatoes thrown every year, which some people can view as a waste, given how many people are starving around the world. However, tradition is tradition, which is why the people of Spain are proud to hold their traditions for centuries. The festival lasts about an hour, so be quick if you are planning on visiting it.