The Last Family Photo
If you're having trouble identifying the species in this picture, it will be because unless you're well over 100 years old, you've never seen this animal before. It's a family portrait of a group of Tasmanian Tigers, taken a zoo in Hobart in 1910. Regrettably, this distinctive and unique creature is now extinct.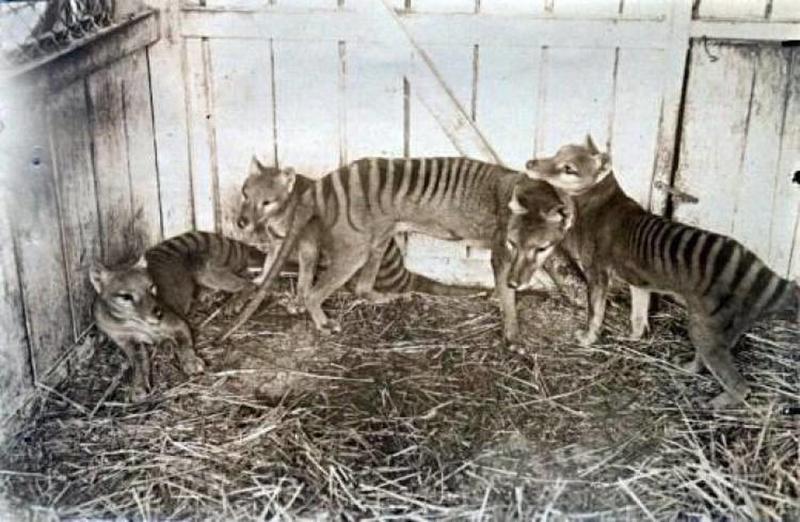 The creature, also known as a thylacine, had the build and stature of a wolf, but the stripes of a tiger. Much like a fox, it was a stealthy and shy animal, which preferred to do its hunting at night. Once upon a time they were common in Australia, New Guinea and Tasmania, but a combination of disease, hunting, loss of habitat and attacks by domesticated dogs did irreparable damage to the numbers of Tasmanian Tigers in the early 20th century. At some point over the course of the 1900s, we lost them forever.