33. Stacy Keibler and Jared Pobre: 5'11" and 5'8"
Here's another couple who don't mind throwing society's expectations right back in its face. Actor, dancer, model, and ex-wrestler, Stacy Keibler, is so famous for her long legs she was once known as 'The Legs of WWE'. With such a reputation, her partner's legs were never going to measure up. Standing at just 5'8" her husband, Jared Pobre, is shorter than the average man, but doesn't seem to care one bit.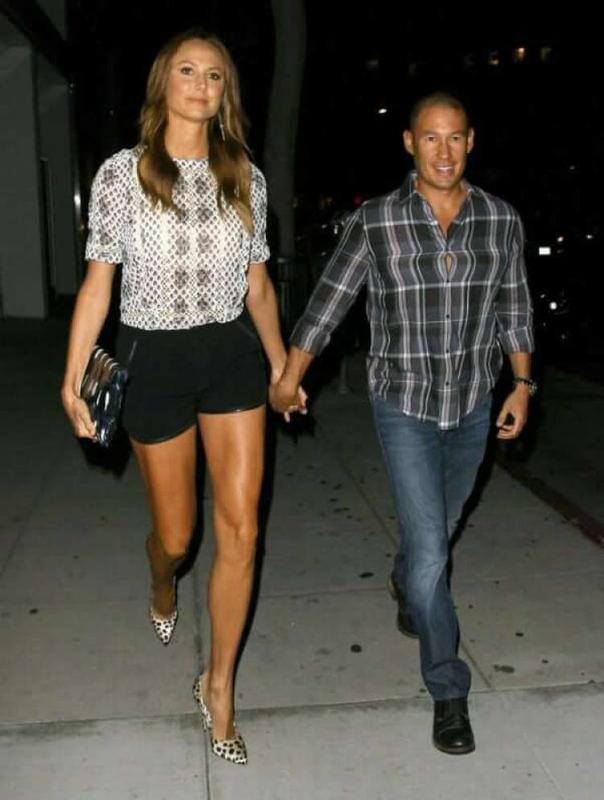 Though they began dating in 2013, Keibler and Pobre had known each other for several years before they finally got together. They got married in Mexico at the beginning of 2014, and Keibler gave birth to their daughter, Ava Grace Pobre, later that year. They also have a son, Bodhi Brooks Pobre, born in 2018. What an adorable family this unlikely couple have built together.