1. Aaron Spelling/Petra Ecclestone
This beautiful property has quite the history. You're looking at the famous - and notorious - Los Angeles Manor. Covering over 56,000 square feet, and boasting tennis courts, an orchard, a bowling alley, a skating rink, a swimming pool, and three kitchens, it was once listed as the most expensive private home in the world, and it's the largest mansion anywhere in California.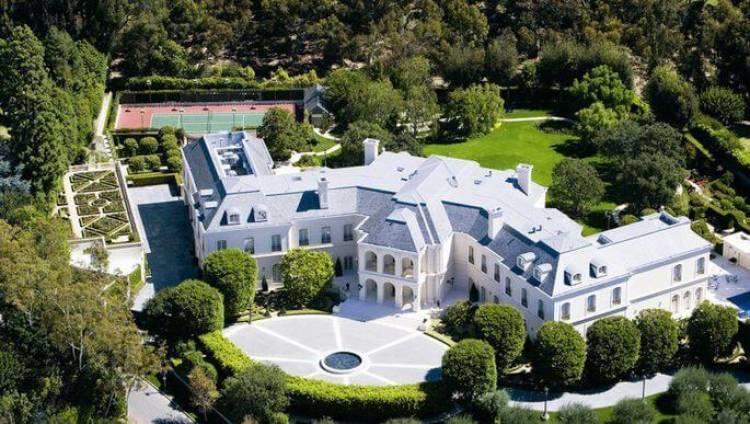 The property was built by Aaron Spelling on the site of a house once owned by Bing Crosby, and when the legendary film producer passed away in 2006 it went on the market with a price tag of $150m. Candy Spelling, the producer's widow, described it as 'the greatest entertainment house of all time'. The house was always going to stay in the hands of the rich, but it turned out to stay in the hands of the famous, too. Petra Ecclestone, daughter of Formula 1 Racing millionaire Bernie Ecclestone, bought the property in 2011.