13. Koko The Gorilla
We call gorillas 'the great apes'. Koko may have been the greatest of them all. If you're not familiar with Koko, take the time to look her up on YouTube, and study how amazing she was. She was adopted by humans at a very early age and raised in a protected environment for study. In the decades that followed, she completely changed the way we think of the relationship between apes and humans.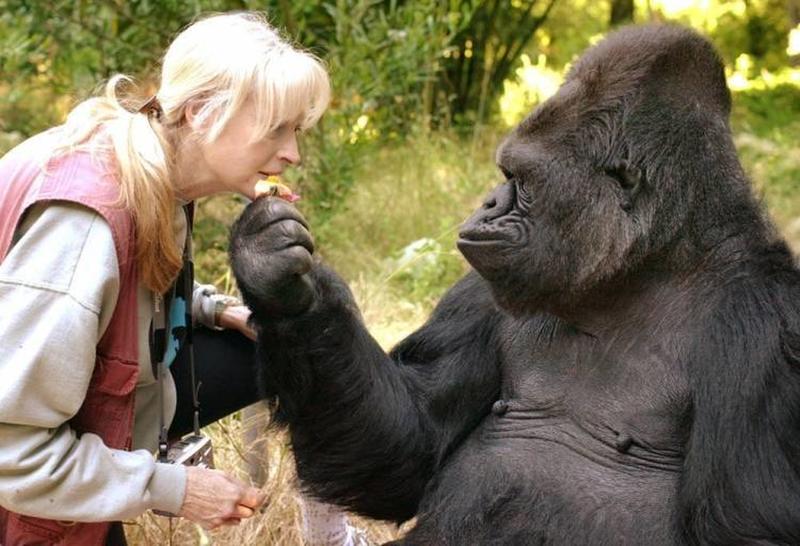 Koko was taught sign language, and never stopped learning. By the time of her death, she could both understand - and respond to - over 1500 separate signs. She could also understand spoken words, even though she wasn't able to respond the same way. Through Koko, we now know that not only do gorillas have a sense of self, they also have preferences, dislikes, aspirations, and dreams. Koko bridged the gap between our species and hers and will be sadly missed. She passed away peacefully in her sleep, aged 46.