22. It Recently Captured The Most Distant Photograph Of Earth
We invite you to step back and take a moment to consider this photo, and what it represents. This is 'Pale Blue Dot' and is the final photograph Voyager took as it made its way out of our Solar System, as part of its 'Family Portrait' series of pictures, each one detailing the planets of our galactic neighborhood.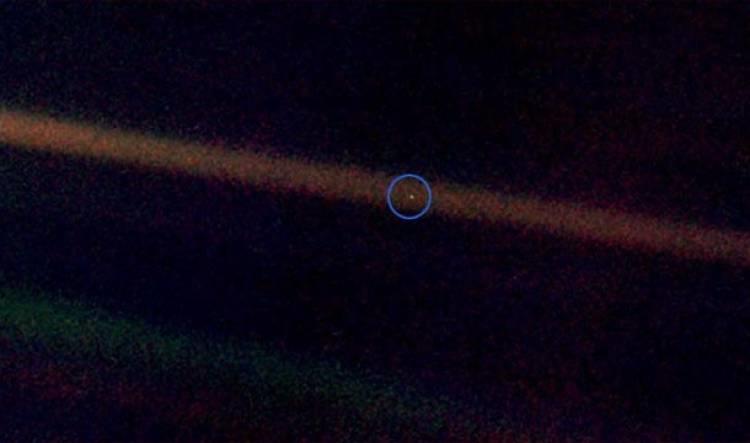 Taken at the request of astronomer and author Carl Sagan, the image shows a tiny, one-pixel speck suspended in reflected sunlight. That is Earth, our home, as seen from 3.7 billion miles away. Every life, death, love, loss, war, empire, famine and feast humanity has ever known has taken place on that little dot, so small and insignificant when juxtaposed with the background of space. Some people find it inspiring, and others find it makes them feel like everything is pointless. How do you react to it?