22. The Clowns in Charge
Here we have a painting of the Chief Clowns of the Clown Committee, having a fine old time at the annual Clown Convention. Or at least, that's what we think is going on. Because if it isn't that, it's probably something satirical. Either that, or a collection of really avid supporters of Red Nose Day.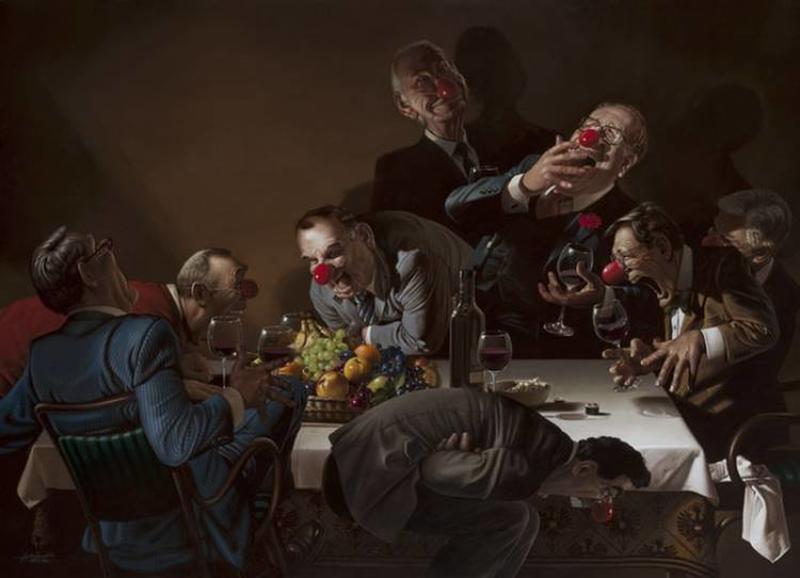 Let's be honest: Being a regular human being, and subject to decisions that are taken way above your pay grade, does occasionally feel like this. You get given an order, and you know it's a stupid idea, but you don't have the authority to change it. You're left sitting there, wondering what kind of moron even came up with the idea in the first place. Whether it's at governmental level, your bosses, or the head teachers at your school, most of us have the same problem. Clowns in charge of our lives!