40. The Crew Of Challenger
The people in this picture were the victim of one of the greatest disasters in the history of the American space program. You're looking at Commander Francis R. Scobee, Pilot Michael J. Smith, Mission Specialist Ronald McNair, Mission Specialist Ellison Onizuka, Million Specialist Judith Resnik, Payload Specialist Gregory Jarvis and Payload Specialist Christa McAuliffe. That's McAuliffe at the bottom of the picture, waving to friends. The image was taken on January 28th, 1986, the day Challenger was due to fly.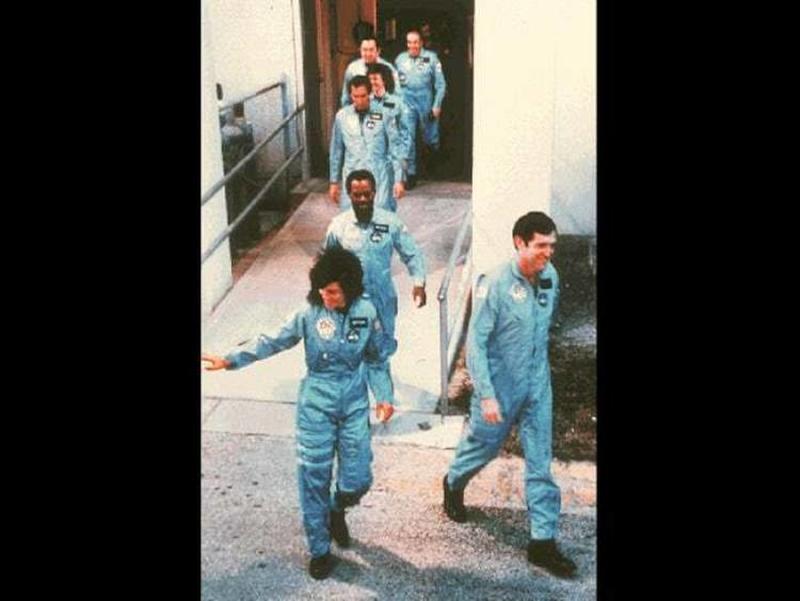 As we all know, Challenger was never destined to make it to the stars. The shuttle exploded on takeoff, killing everybody on board. A variety of mechanical issues had lethal consequences for the vessel, resulting in a fireball that nobody had a chance of surviving. The incident changed the way that NASA went about preparing for space missions, and highlighted the dangers that all astronauts accept as part of their jobs.