4. Beer Cans - Worth Up To $1000
Most people would never even consider the value of a beer can, save that of what the scrap might be worth for recycling. Like soda cans, they're just the packaging for the product we're really interested in. We drink them, often crush the can, and then throw them away. After all, one can of Budweiser looks exactly like the rest of them, right? Well, perhaps they do nowadays, but that hasn't always been the case.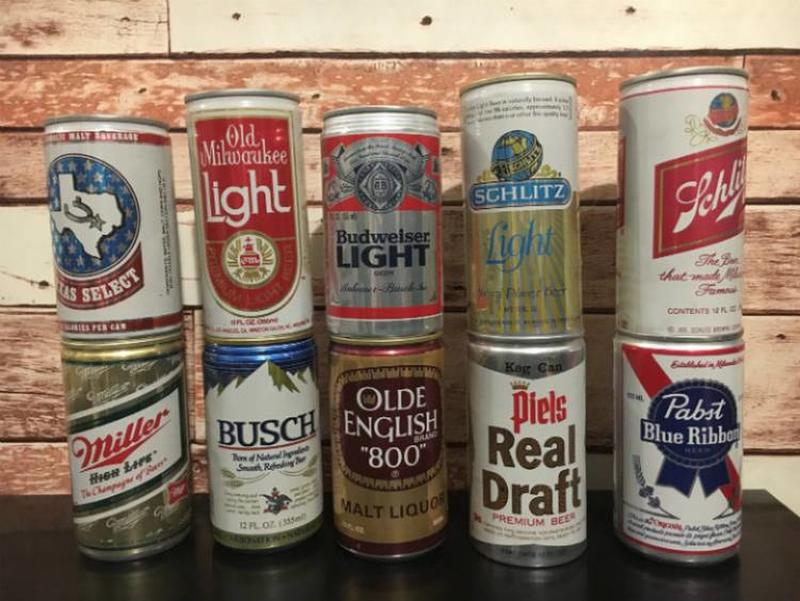 Standard cans have no value at all - if you want to become a beer can collector, you should keep an eye out for limited editions, commemorative packaging and anything else which is clearly a temporary design feature. Beer enthusiasts will pay big money to get their hands on limited runs in years to come. A gentleman called Jeff Lebo, who lives in Pennsylvania, spent 40 years collecting every can of beer he drank. In 2015, the entire collection of 87,000 cans was valued at over $1.5m. The pick of his range were flat top beer cans from the late 1930s, which can be worth up to $1000 per can.