50. That's No Penguin
Textbooks are sacred. You open up a textbook, read it, and assume that what it's going to tell you is the truth. They are peer-reviewed and cost way too much money. Shouldn't that all point towards accuracy? The truth is, hell no. The issue is bigger than giraffes being called penguins. Textbook can change history, deleting the past. Students are taught what they want you to know. Who is they? Who knows. Illuminati, the Freemasons, the Kardashians. It could be anyone.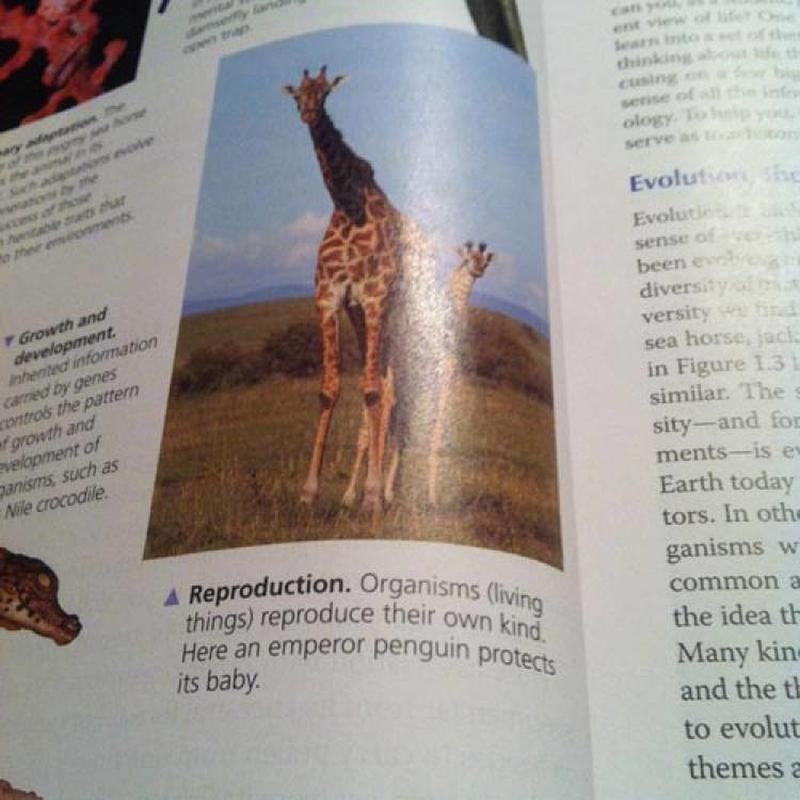 In twenty years when penguins and giraffes are both extinct, kids will read this book and assume that this is what a penguin is. That's a little scary. March of the Giraffes, narrated by Morgan Freeman - actually scratch that. He just got #Metoo'd. Let's have Neil Degrasse Tyson narrate it. Oh. He got #Metoo'd too. Nevermind. Kill the project.
Comments
Comments
---
Latest Articles
Latest Articles
---