Cut Tip of Pacifier To Ween Baby Off of it
One of the most popular pacifier-weaning tricks is cutting off the pacifier's tip. After the ability to suck is removed, many children quickly lose interest. Try telling your child that the pacifier is broken, and let her throw it away. If you cut off the tip of the paci nipple or poke a small hole in it, your child doesn't get the same sucking sensation and might just abandon it.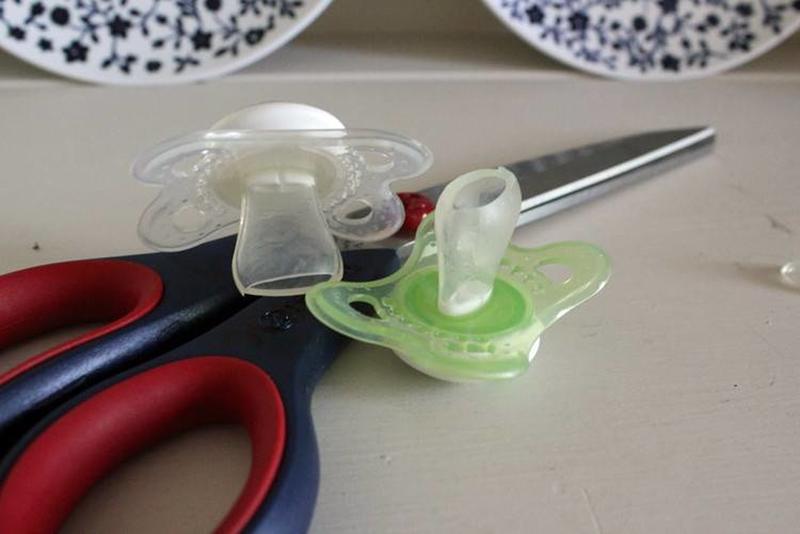 If the initial snip doesn't do the trick, moms like Christina M., a mother of one son, suggest gradually cutting off more of the pacifier: "I tried cutting the end of the pacifier off a little bit every few days until there was nothing for him to suck on, and then he didn't really want it anymore." Just be careful that your child isn't chewing off pacifier pieces, which could be a choking hazard.