16. Dark Twisted Fantasies
This is absolutely hilarious to me. We daydream so much about what we want that we don't realize that those things won't change our situation. I've spent countless hours stuck in traffic fantasizing about being in a new, expensive car. The thing is that even if I had that car I'd still be in traffic. Even if I wasn't in traffic, I'd still be the same guy with the same anxieties. It would be better to daydream about how we can better our mindset, but where's the fun in that?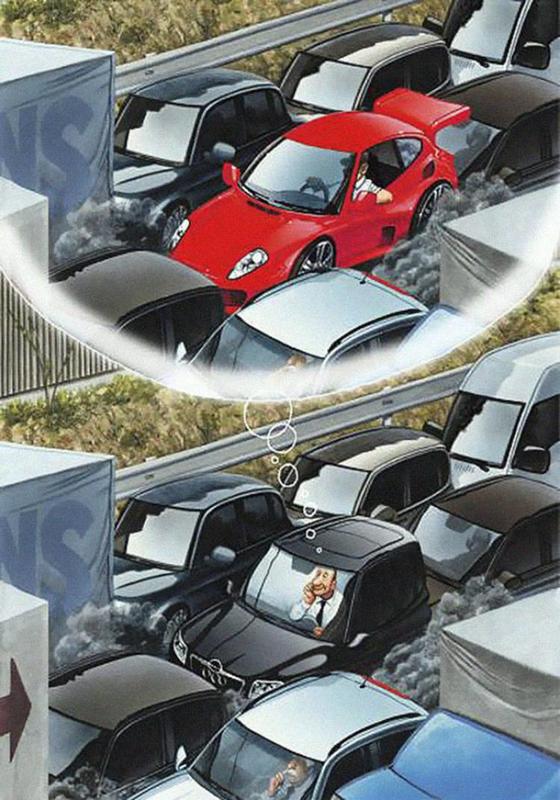 I will take this cartoon to task by saying that when you go from a car that has no stereo or AC, to one that has those things, then these kinds of fantasies are completely legitimate. Yes, AC and a radio will make your ride in traffic better, however, if you're riding around in a 2017 Camry wishing for a sports car, just stop. You've already got it all, my man.