The Dark Knight Rises Spelling Error
We've all fallen victim to spelling errors throughout multiple periods in our lives but, have you ever seen it happen on film? The notorious The Dark Knight Rises features a scene where a newspaper was seen in plain view and unfortunately no one caught the misspelled 'heist' in one of the headlines. Amazing film regardless.
We all make mistakes, even movie makers.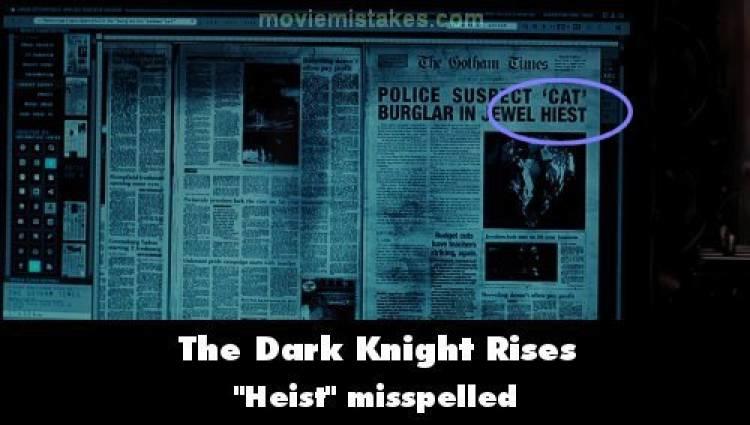 Comments
Comments
---
Latest Articles
Latest Articles
---