Woman Who Gorilla Glued Her Hair Donating Money to Charity
---
As long as there have been human beings, there have been human beings doing silly things that get them in trouble. That has always been the case since humans first walked this Earth, but it only seems amplified by things like the internet where video of these big mistakes can be shared.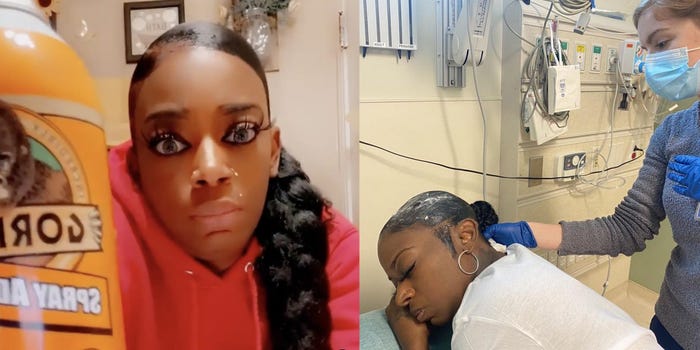 We all remember the Tide Pod challenge, where kids would film themselves eating Tide Pods, the toxic laundry product. No one could believe that kids would be so foolish as to eat something that could easily harm them, but alas, there is video proof of it all over the internet.
There have been many other cringe and fail videos before and after the Tide Pod challenge, because people just can't help but get themselves in trouble. The most recent saga in fail videos is of one woman who used Gorilla Glue to slick her hair back, however, the story has a happy ending.