Woman Sees Her Dog in the Clouds Hours After it Passes
---
Owning a dog is a bittersweet experience. They can provide so much love and joy in our lives. They are our best friends. They are our companions. They also have a much shorter life span than humans. The sad truth is that you are guaranteed to outlive your furry friend.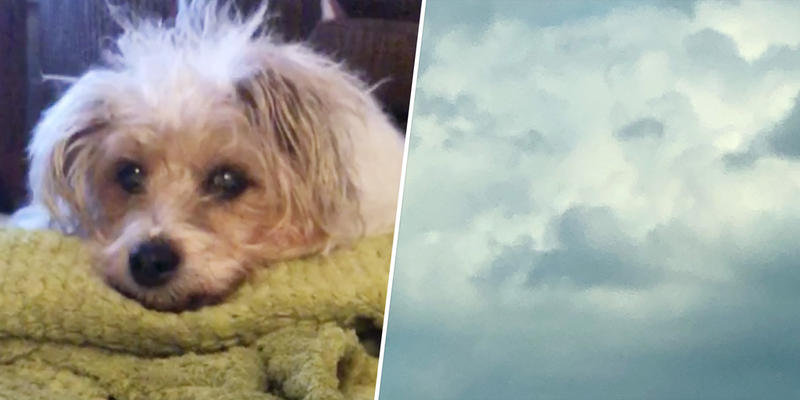 It can be an upsetting fact, but that's just how life is. The only thing you can do is provide your pet love while it's still around. In truth, your pet will always be with you in your heart. They return to give you joy with little memories of all the good times.
Saying goodbye to your pet can be hard, but just remember, they are looking down at you from heaven. All dogs go to heaven, after all, right? That's exactly what happened with Sunny, a 14 year old dog who apparently visited his owner in death through the clouds.