Woman Becomes 'Fall From Bike On Live TV' Famous
---
The idea of the American Dream endures to this day, and at least one version of it is about getting famous and, therefore, getting rich. This is obviously pretty easy, reliable, and comes with no risks or repercussions. If you want it, you can have it, no fuss, no muss!
There are so many ways to go about it, you can develop paralysis by analysis and not see the most obvious, best, most fun moves. You can just release an album, or make some major professional sports team's roster, or you can discover gold, if that's your thing, for sure.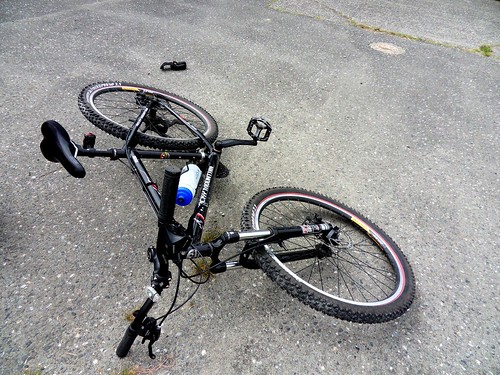 Or you can do what one cyclist in Santa Monica went for, which many people overlook because of its elegant simplicity. Because as you get a little older you really yearn for the no-nonsense technique of getting famous by falling like an idiot in front of a national television audience.