Tiger King Returns with a Joel McHale Hosted After Show
---
Entertainment | April 13, 2020
If you've spent any amount of time on the internet, then you must be familiar with Tiger King. Maybe you haven't seen it yourself, but you've at least seen the memes and heard the debates on who is the worst character. At the end of the day, it's a show with a lot to discuss.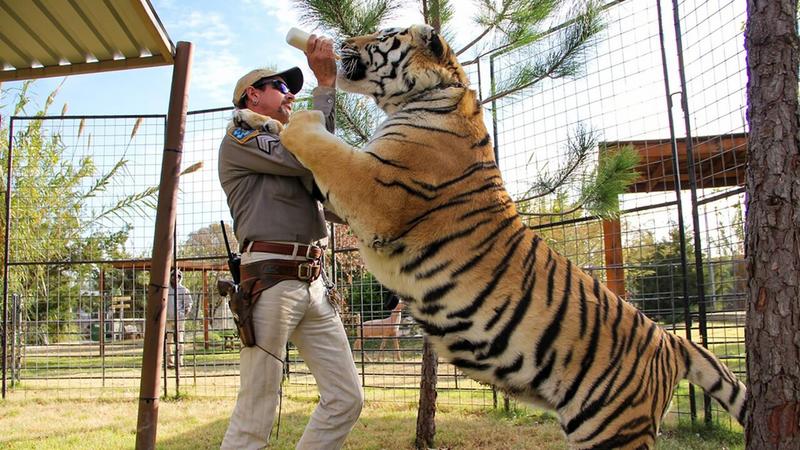 The Netflix documentary series follows the lives of three owners of tiger and exotic animal sanctuaries. That's barely touching the surface of what really happens in the series. It is filled with murder plots, deaths, drugs, and characters who seem straight out of a Cohen brothers movie. It's just that crazy.
When you have something as entertaining and popular as Tiger King, the last thing you want to do is waste all of that momentum. That's why Netflix decided to give fans a little bit of bonus content with a new after-show hosted by Joel McHale of Community and The Soup fame.