This 103 Year Old Beat Corona and Immediately Cracked Open a Cold One
---
I hate to break it to you, but not everyone lives to be over 100 years old. We are getting closer to that being a reality for more and more people, thanks to technological advances, but it is still quite a feat. What would you do if you were over 100?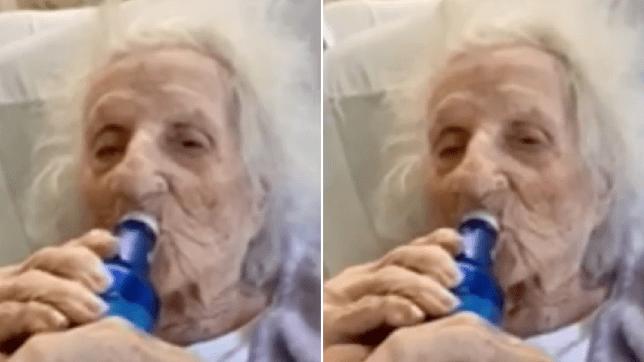 The elderly is a group of people that it is our responsibility to take care of and protect. This is especially true during the coronavirus pandemic that affects elderly more than it affects the younger population. When someone over the age of 60 contracts the virus, it can be a death sentence.
Place yourself in the shoes of someone over the age of 100 who contracted the coronavirus. If you made it through, what is the first thing you would want to do? For this great-grandmother, her decision was simple. She wanted to crack open an ice cold beer. Now THAT'S relatable.