The Scars on This Shark Prove a Shark/Giant Squid Battle
---
Nature can be amazingly beautiful at times. It can also be an intense warzone. Different animals are fighting for survival. Sometimes they are fighting so that they can eat each other, and sometimes they are fighting over their territory. When they do, it can be a true clash of the titans.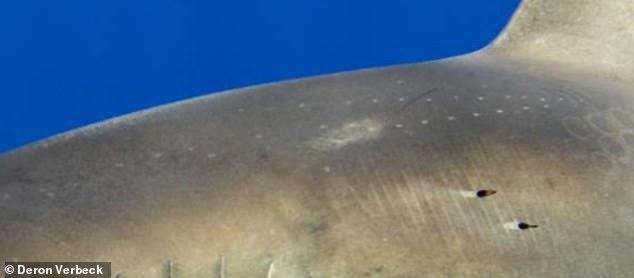 Luckily we have nature shows and teams of documentarians who are willing to get up close and personal when these battles occur. That is when we are lucky enough to be in the right place at the right time. Imagine all of the animal battles that are happening every day without us knowing about them.
One of the most mysterious places on Earth is the ocean. There is still so much we don't know about it. The ocean is so vast, it would be impossible to know what's going on in every inch of it. Luckily, thanks to some battle scars, we have an idea of the battle that went on between a shark and a giant squid in Hawaii.