Musicians Play Concert For Audience Of Plants – Potted Plants
---
The situation of the outbreak of Covid-19 has led to two motivations at various levels: firstly, that of protecting public health. Something that leads you to say a quartet of classical musicians cannot perform to a live audience because it would lead to too great a risk of transmitting infection.
Secondly, there is the motivation of offering normalcy, by saying they can perform without an audience and broadcast it into people's homes. Not more unusual so than musical performances on TV that are not live. You're in an empty venue, but most of the time, a band is a band.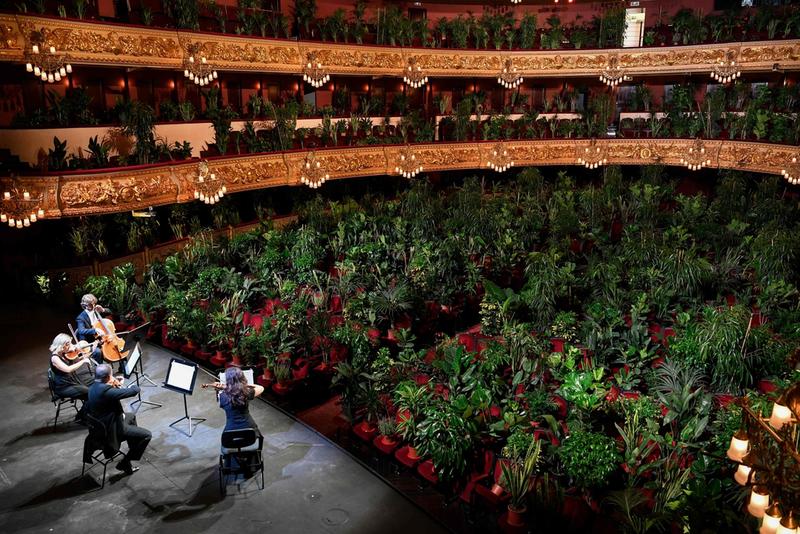 Ah, but when you realize that not being allowed to play for people doesn't mean you can't have a live audience! Because who, after classy human adults, could appreciate a concert of classical music more than house plants? And aren't they alive? As long as you water them, they are!