Meet the Glasses-Wearing Cat That Makes Kids Feel Comfortable In Them
---
Our eyesight is one of the most important things to us. It is one of the five senses that help us navigate the world. While life might not be as dangerous as our cave-man days when a t-rex could eat at us at any moment, we still need our eyes to keep ourselves safe and productive.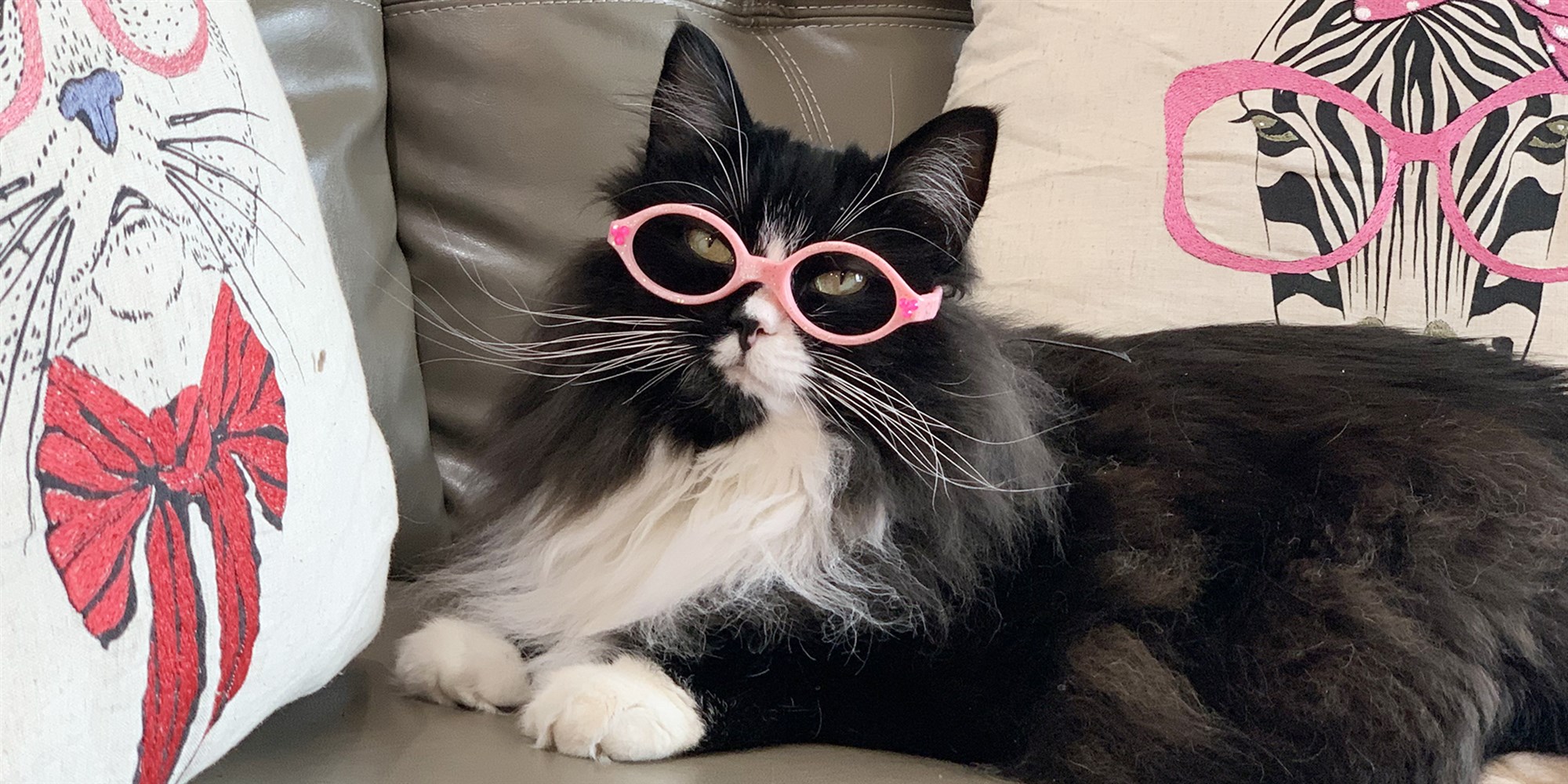 The unfortunate truth is that some people are cursed with poor eyesight, or worse, blindness. You'd think by now we'd be able to fix that, but for all our technological advances, it is still a struggle to fix failing eyes. The most common way to fix the issue is one of the most inconvenient. I'm talking about glasses.
Glasses can get dirty easily, or simply fall off your head. Then there's the issue of bullying. Kids have it the hardest when it comes to wearing glasses. That's why this cat has made it her life's mission to make kids feel better about wearing glasses by wearing them herself.