Meet the Ferret Who Has Climbed 11 of Colorado's Highest Mountains
---
There are pets for all types of personalities. If you are the adventurous type, you could find a dog willing to go out on great adventures with you. You could also find a dog who likes lazing about on the couch with you. Most cats would likely fall in the lazy category, but even with cats there is diversity in personalities.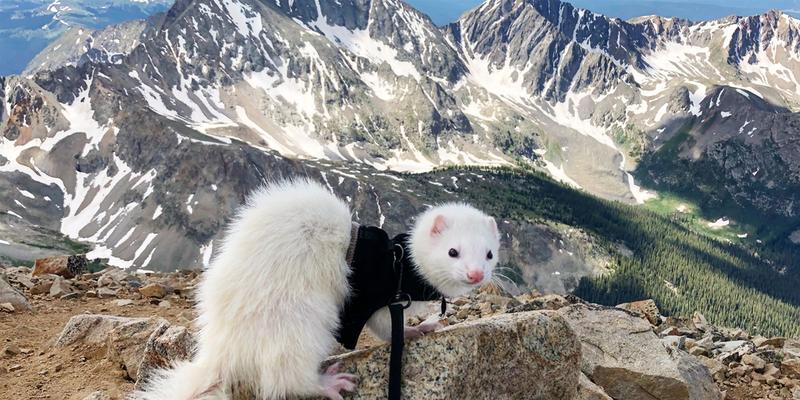 Sometimes you can just tell what kind of hijinx a pet likes to get into just by looking at them. Take a pug for example. They might think they are adventurous, but they don't want anything more than to hang out on the couch. As for a pet ostrich, you might want to keep them outside and active.
An ostrich may sound like a weird pet, but do you want to know an even weirder pet? A ferret. Believe it or not, those little rodents make popular pets (where they are legal), and love to play tricks on their owners. The ferret in this story is quite unusual in that it likes to climb mountains.