Gold, Silver, Bronze
Mellink went with another classic trio to replace king, queen and jack. She used gold, silver, and bronze which works well as a gender-neutral three-tier hierarchy. The deck is named after these materials: the GSB deck. Instead of the king, queen, and jack symbols, it used gold bars, silver coins, and a bronze shield. She sold out of her first 50 right away to friends and families, then she began to sell them online. After several months, she sold 1,500 decks across the world from Belgium to the United States.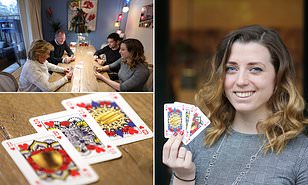 The decks aren't without their detractors. One lifelong card player said, "I have been playing bridge for 36 years now and I never heard that somebody, a woman or a jack, would feel undervalued. No, never." Whether you like them or not, you can always choose to buy the standard deck of cards if you wish. It's about the games you play with them, after all.
Comments
Comments
---
Latest Articles
Latest Articles
---