Felons In Melons
---
Thieves Robbed Grocery Store Wearing Hollow Watermelons As Masks
As many an incarcerated would-be wealthy beach bum can testify, committing the perfect crime is far harder than it might seem at first glance. There are a myriad of details that one must get right the first time, while the police have chance after chance to get better at getting the best of you.
Concealing one's identity, now there is one of the really critical aspects of getting away clean, and staying clean. Of course, these days, everyone has a mask on, but it didn't used to be so easy. Most thieves favored something in the way of a ski mask, a bandana, or, for those with fun flair, a Halloween mask.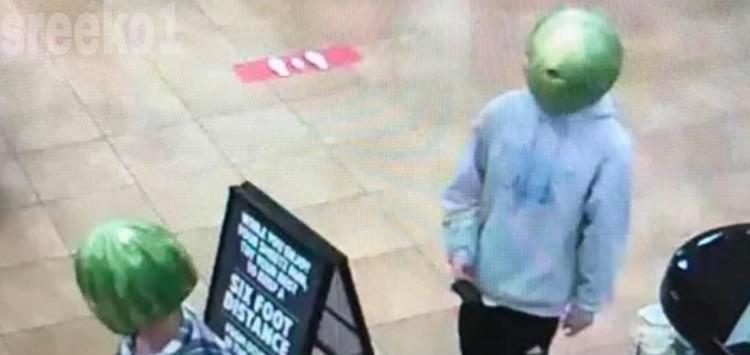 But a pair of grocery store pilferers – well known as criminal community royalty – devised a genius way around the need to dispose of said mask, which is so hard because fire can't be conjured readily and bodies of deep water are very rare: wear a watermelon!