Father's Review of His Daughter's Pretend Restaurant is Hilarious
---
Kids can be a lot to handle. Ask any parent how much sleep they've had recently. The answer might terrify you, especially if you like sleeping in. That being said, having kids is an incomparable joy. There is nothing quite like having a little buddy to teach things to and enjoy snuggles with.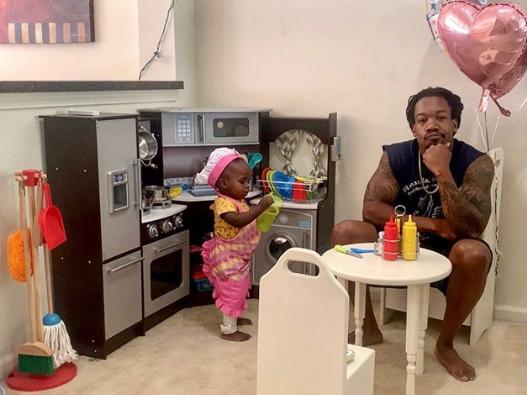 Kids are always looking for attention, so you better give it to them. At a certain age, kids just start developing motor mouth as their imaginations activate and they get excited by all their new thoughts. You may have had to join in on a few pretend tea parties yourself.
Anyone who has spent time with young kids and been forced to pretend to drink fake tea or eat imaginary food, knows that you never get to play by your own rules. It's always theirs. That's why this father's hilariously honest reviews of his daughter's pretend cooking are so funny.