Could At-Home Coronavirus Tests Be On the Way?
---
The world is currently facing the Covid-19 pandemic. Life as we know it has changed since mid-March, though the virus has been around far longer than that. Some say that scientists even came across it as far back as August. They have been studying it ever since in hopes to stop it.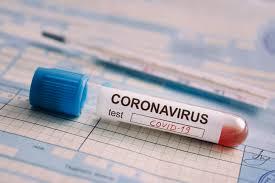 Early on, one of the biggest issues with the virus is the inability to test who is infected by it. At this point, we aren't even certain how many people have truly had it or currently have it. Without that data, we don't even know how bad the situation truly is. Tests exist, but there have been problems.
Many of the early test kits that came out have proven to be inaccurate. An inaccurate test is even more dangerous than no test at all. There is also the issue of mass gatherings to get tested. Hopefully that can all change as the FDA provides an update on the status of an at-home test.