Bizarre Looking Ice Holes Noticed in the Arctic Sea
Back on April 14, certain NASA scientists were on a flight over the Beaufort Sea when they noticed something quite unusual. The sight below them included three holes in the ice of the sea that also had circle shapes around them. The more specific area where the photo was taken was about 50 miles northwest of Canada's Mackenzie River Delta. The holes were also surrounded by weird formations that suggest thin ice.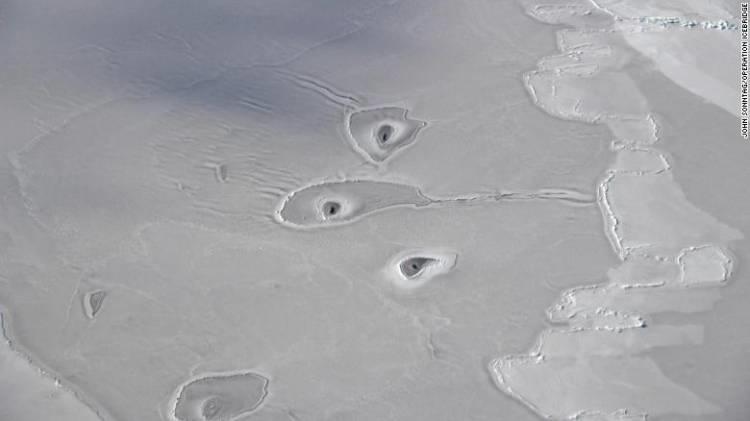 NASA scientists have been baffled by these mysterious ice holes and they have taken some guesses on what may have produced them. Nathan Kurtz, who is an IceBridge project scientist, was quoted to say: "I have never seen anything like that before". Chris Shuman, on the other hand, added: "This is in pretty shallow water generally, so there is every chance this is just 'warm springs' or seeps of groundwater flowing from the mountains inland that make their presence known in this particular area".