The SPCA of Wake County Help Toby to Find a New Family
The SPCA then posted on Facebook: "When Toby's family no longer wanted him, they gave him to another family. But Toby missed them and walked 12 miles back to his home. When he arrived, he was met with heartbreak. The family he thought had loved him took him to a shelter and asked staff to euthanize him. The shelter called us at the SPCA to ask if we could take him in and help him find a new family. Of course, we said YES!"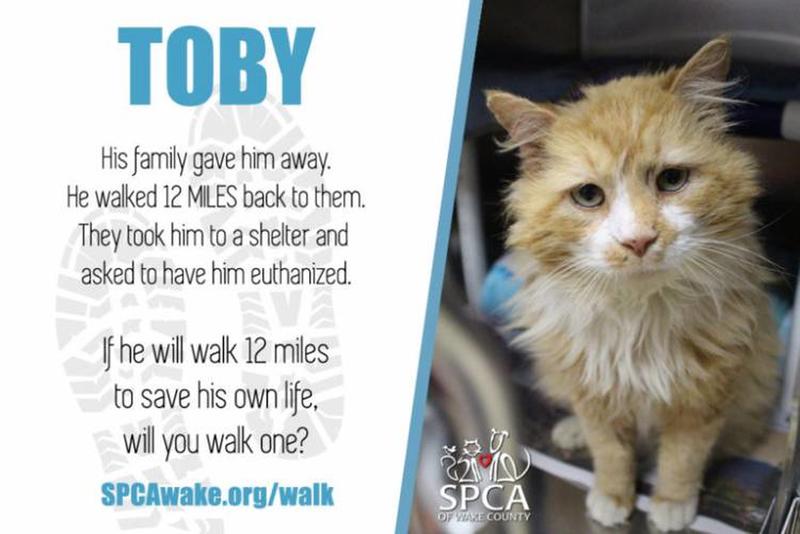 In addition, The SPCA of Wake County declared: "We took Toby in from a local county animal shelter at the end of February 2018. He was not immediately up for adoption as he needed to be neutered and had an upper respiratory infection. Initially, the seven-year-old FIV positive kitty wasn't very excited about sharing a room with other cats, but he quickly became a volunteer favorite. It took a few weeks of waiting, but he was adopted Friday the 13th in April!"