Bottles of 1 Percent Milk and Skim/No-Fat Milk
Aside from whole milk and 2 percent milk, there is also the 1 percent milk which contains just 1 percent milk fat or in other words - half as much as the 2 percent milk. Apparently, 1 cup of 1 percent milk contains 105 calories and it also has 314 milligrams of calcium, 8.53 grams of protein, 245 milligrams of phosphorus, and 397 milligrams of potassium. Companies tend to sell the 1 percent milk in green-capped bottles.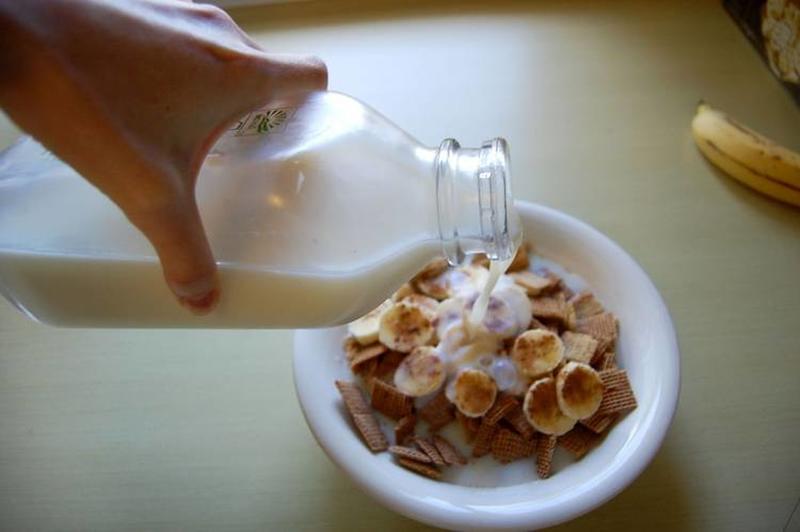 What's left is the skim or no-fat milk. Because it has less fat, there are just 80 calories in fat-free milk in each 8-ounce glass. According to the USDA, 1 cup of skim milk has 316 milligrams of calcium, 8.75 grams of protein, 255 milligrams of phosphorus and 419 milligrams of potassium. Regarding the color of the caps, most big companies sell it in purple. However, there are exceptions such as Target's Market Pantry which sell it with pink caps.
Did You Know...
Whether celebrities are looking to be in the spotlight or escape the paparazzi, there are some popular vacation destinations that always seem to be frequented by the stars. Celeb spotting is a favorite pastime of many travelers, and you might be able to snag a photo or even an autograph when you visit these top celebrity vacation spots around the world. Although the price tags may be a bit higher in these destinations than your average budget getaway, these are some of the best celebrity vacation spots that you can start saving up to visit and enjoy the trip of a lifetime.
One of the classiest celebrity vacation spots in Europe is Mallorca, Spain. It's known as a spot to be posh more than a spot to party. Michael Douglas and Catherine Zeta Jones have a house here, and it's been a favorite getaway for Gwenyth Paltrow. Some of the local favorites that boast the most celebrity sightings include the Wellies Restaurant and Bar, Puerto Portals, and Es Trenc Beach.
Saint Tropez is known for its amazing beaches and blissful landscapes. Celebrity couples like Beyoncé and Jay Z and David and Victoria Beckham have been spotted vacationing along these famous beaches. The Cote d'Azur seaport is a big draw for celebs here, as well as top beach clubs like Club 55.
Perhaps the most well-known celebrity that loves Lake Como is George Clooney. He has a villa with over a dozen rooms here so he can bring all his friends along to relax, get away, and party. Villa d'Este is another popular place celebrities choose to stay because of its attention to privacy. Just ask Arnold Schwarzenegger, Bette Midler, or Sylvester Stallone!
Sure, there are plenty of celebrities that call Sydney home year-around, but there are lots of others who like to visit for a surfing and sailing getaway. Sydney's Bondi Beach has been a top vacation pick for Leonardo DiCaprio and Hugh Jackman, and some A-list accommodations are the InterContinental Hotel and the Park Hyatt in the Rocks.