Nick's Dog Was Confused by the Trail of Paper
After taking a right turn and entering the lounge, Nick's video proceeds with the paper passing by his dog which appears to be bewildered at the sight. Prior to ending, the paper leaves the lounge after a 180-degree turn and enters the dining room. Having bought a 12kg bag of Eukanuba breed nutrition for Marley and Charlie, his two golden retrievers, and receiving it packaged in excessive wrapping - Nick took his feedback to Amazon.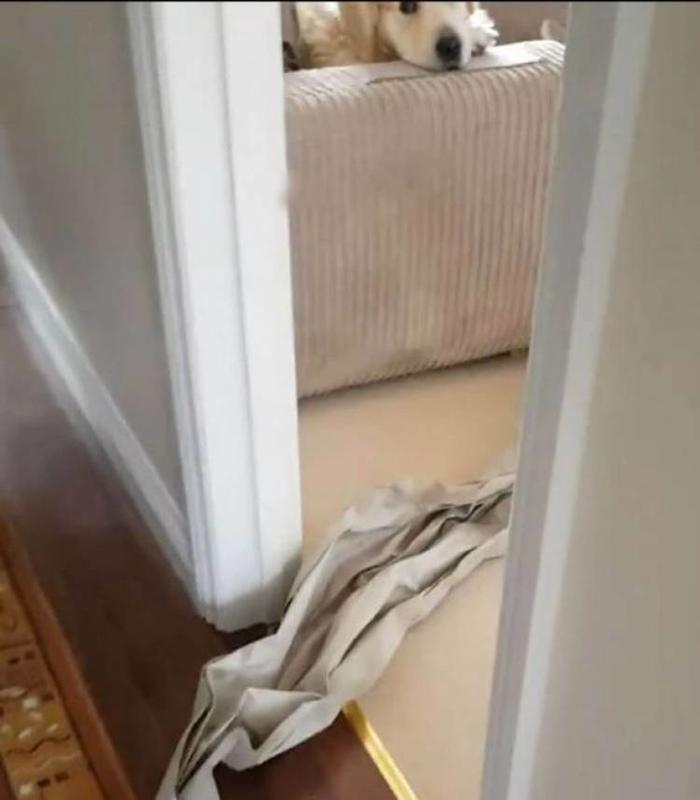 Namely, he told them the following: "So ordered a bag of dog food, which can be delivered as is. No need for packaging. It arrives in a box big enough to live in and with 62ft of brown paper. I'm seriously considering going somewhere else to buy things it's a joke". Apparently, Amazon replied to Nick on Facebook and suggested that he reports his packaging troubles through a link. Nick responded that he had already done that to no avail.