Ellen DeGeneres Surprises Cena with a Prom Experience
In order to make it proper, Ellen had a whole stage set for Cena. This means the inclusion of balloons, a mirror ball, a punch bowl and a whole bunch of shiny objects. Standing in a beautiful purple dress, Nikki surprised Cena from behind the curtains that contained the stage and gave him a kiss. Afterwards, Cena said that he hates surprises but that he definitely liked this one. Ellen pronounced them a king and a queen and gave them their crowns.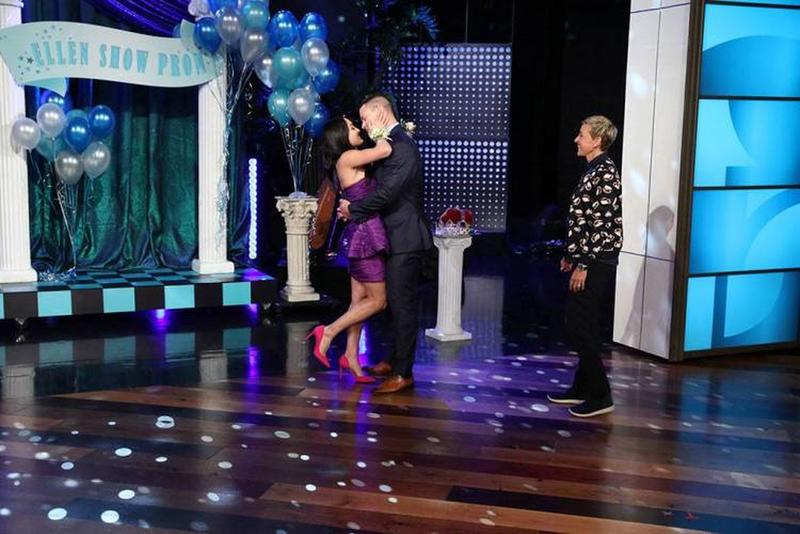 To top it all off, DeGeneres cued in the music and asked Cena and Nikki to have a slow dance as the crowd cheered them up loudly. They sealed it off with another kiss and had some punch to drink. The dancing was done a bit awkwardly though so Nikki joked that they cannot dance like that at their wedding. Nevertheless, the music of "Three Times a Lady" by the Commodores suited them touchingly. The pair has been engaged since April 2017.