This Parent Wanted to Serve Their Kid with Food Deep-Fried in Synthetic Motor Oil
You probably know that there are different kinds of motor oil, depending on the vehicle's performance needs. To cut a long story short, synthetic motor oil is the best there is, but it isn't good enough, nor suitable for human consumption. This parent apparently didn't care about all that, which is why they went to Yahoo Answers to ask a very weird question.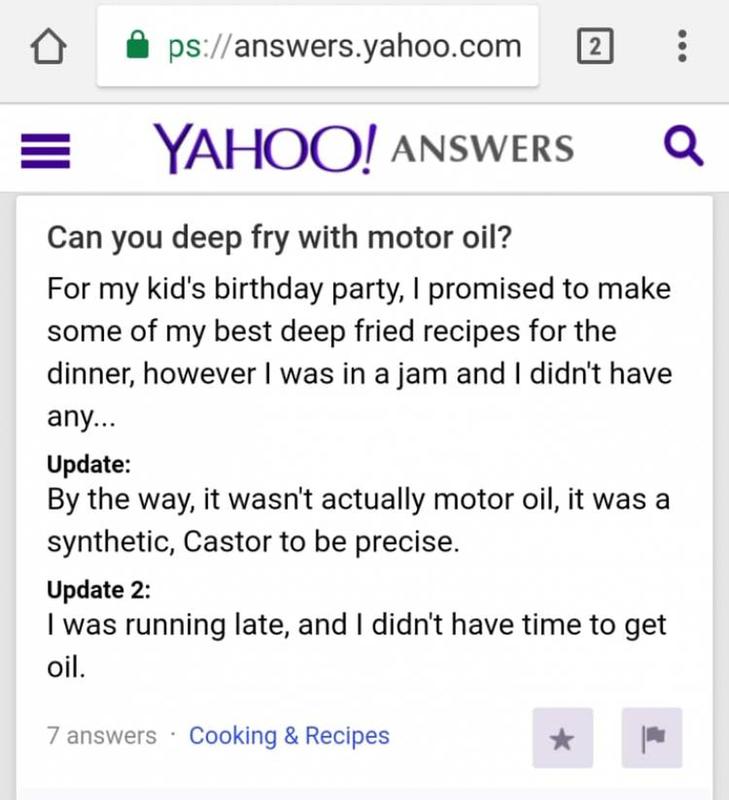 The question begins with the parent writing that they promised to cook their kid one of their "best" deep fried recipes, but that they forgot to buy cooking oil, and they had none left at home. So, they are using whether they can deep fry using motor oil - but keep in mind, this isn't just any motor oil - this is synthetic Castor oil, so it should be okay to use. Right?