Who is Sister Mary Jo Sobieck?
Sister Mary Jo Sobieck is a Dominican nun at the Marian Catholic School in Chicago Heights. It may be unexpected to see a nun with such physical prowess, but for those who know her, Sister Mary Jo Sobieck has plenty of athletic experience. She was a volleyball and softball player in Minnesota at The College of St. Scholastica. In fact, her entire family is athletic. She has ten siblings who also played sports.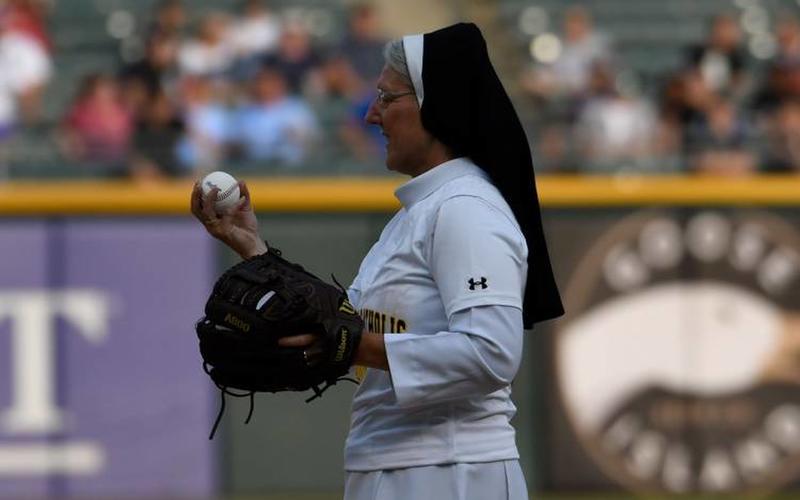 The manager for the White Sox, Rick Renteria, had this to say about her performance: "She was pretty good, actually. I was like, 'OK, she looks like she can play a little bit,' so we started talking to her. I thinks he said, 'I played center and short.' I said to her, 'Can you play forus?' She said, 'Sure.'" Unfortunately, the Sox lost that night 3-1.