The Good and Bad Types of Fat
Saturated fat is associated with heart illnesses, so in the UK men are advocated to eat less than 30g a day, whereas the 'limit' for women is at 20g. On that note, a distinction needs to be made regarding the types of fat that could be described as good, and others that would fall under the category of 'bad'. Trans fats make foods last longer, such as cakes, and they cannot be considered safe.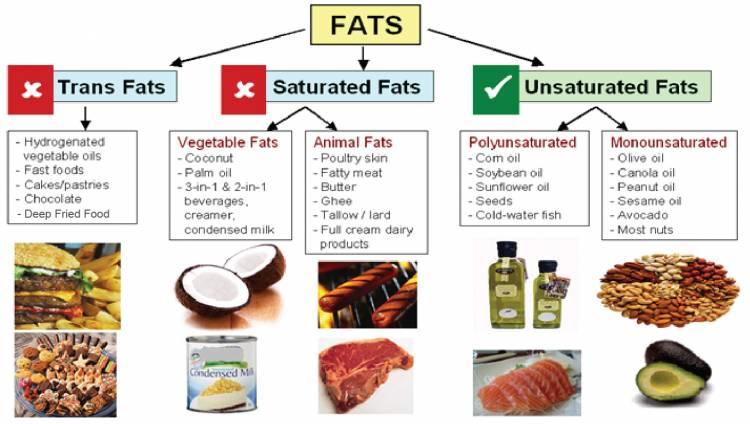 As for saturated fats, they are mostly located in red meat and dairy, and they tend to be 'blamed' for increased levels of cholesterol which leads to heart illness. One type of fat that could be considered good is the so-called monounsaturated fats, which are located in peanut oil, avocados and olive oil, i.e. part of the usual Mediterranean diet. But back to the saturated fats - they are located in butter, cheese, and biscuits among other things.