Katy's Tweet Regarding Her Allergy Received Some Very Mean Comments
Katy's tweet received a lot of likes and replies, and while the comments were positive, emphatic, and encouraging for the most part, some of them were completely bad. Other than the usual internet trolls, the negative feedback was in part caused by Katy failing to clarify that by "air" she didn't mean oxygen, but rather air polluted substances. Regardless of later tweets meant to elaborate, she still got some nasty comments.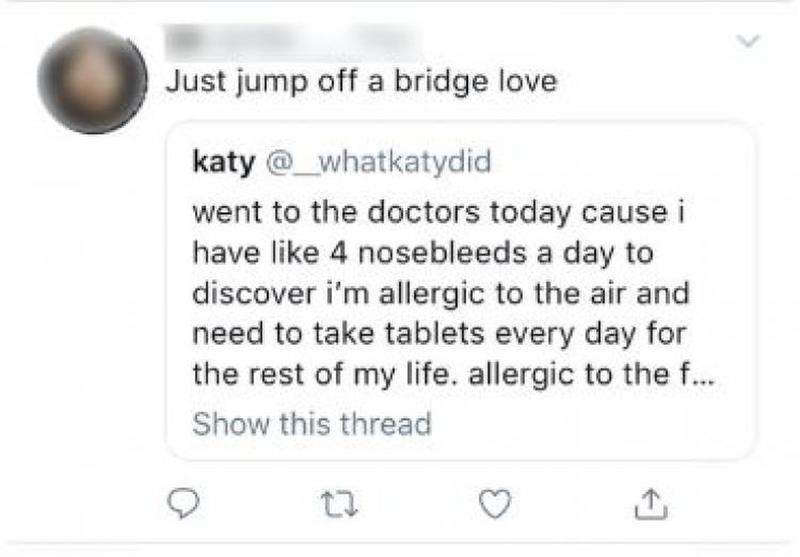 Regarding the outcome of her tweets, Katy stated: I would've worded it better if I had known, because some people took it to mean I was allergic to oxygen, which I'm definitely not. Although some people messaged me saying some really kind things or asking for advice, some reacted in a nasty manner. The worst was when people started to say I deserved to die or it would be cheaper for the NHS if I just died."
Comments
Comments
---
Latest Articles
Latest Articles
---