The Longest Glass Bridge at Hongyuagi, Hebei
Glass bridges are a pretty popular attraction nowadays, and many people would be amazed to learn that the longest and scariest such bridge is located in China - more specifically in Hongyuagi, in the Hebei province. The previous record holder was also located in China, in the Tianmen mountain. This new bridge is much longer though, standing at 488 meters in length (which is about 1,600 feet) and at a height of 218 meters (which is 715 feet).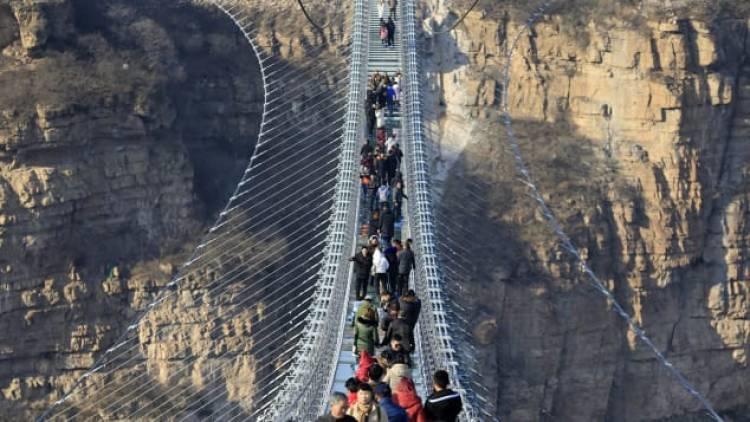 You can also notice how interesting the bridge's suspension cables look. Instead of going directly above or below the bridge, they are moving in a diagonal direction, making the bridge look even larger than it really is. The construction of the bridge took a long time, and a total of 1,077 different glass panels were used - each with a thickness of 4 centimeters (around 1.6 inches). At any given time, only 600 people are allowed on the bridge, even though its weight-bearing is set for 2,000 people.