Spreading on Social Media
Although the teacher admitted that he did not come up with the idea on his own, but rather followed an example done by another teacher, that did not diminish the significance of the act, and it did not prevent it from spreading on the on the internet like wildfire. At first, no one expected that it would reach that level of fame, but as soon as students started sharing it on the internet, it touched the hearts of many people.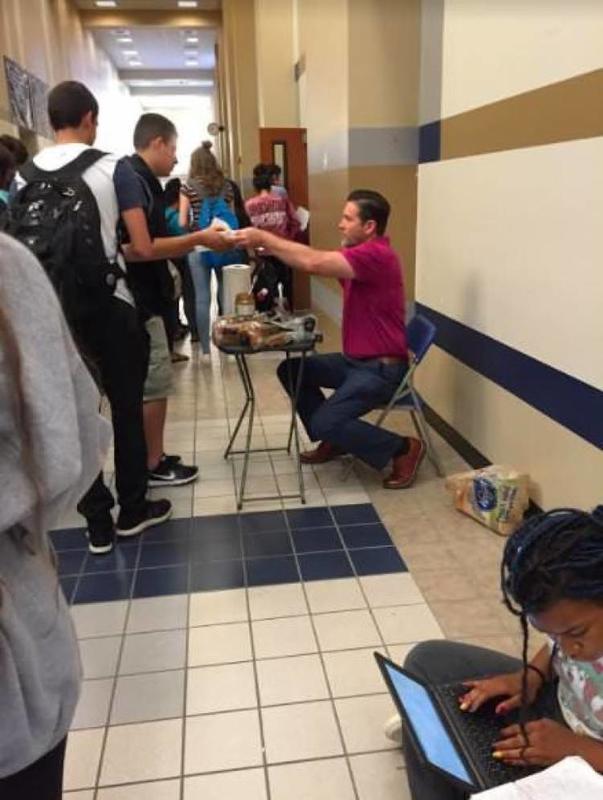 The pictures that were shared became so popular that they appeared on iFunny and Instagram accounts with millions of followers. At first, they were posted on Twitter where they received over 20k retweets and 105 likes. The vast majority of comments were positive, but some raised concerns saying that the teacher didn't wear any gloves. People are people, and they will always find the negative even in the most generous acts like this one.
Comments
Comments
---
Latest Articles
Latest Articles
---