They Met the Kind Stranger
At this point, Rudeen was at the end of her tethers. She thought that they might be kicked out of the plane. On Facebook, she wrote, "With two kids losing their minds, I was desperately trying to calm the situation." Then the whole situation took a turn for the better when a complete stranger reached and held the baby while she fastened the seatbelt on her daughter, got the tablet, and played a movie for Carolina to watch.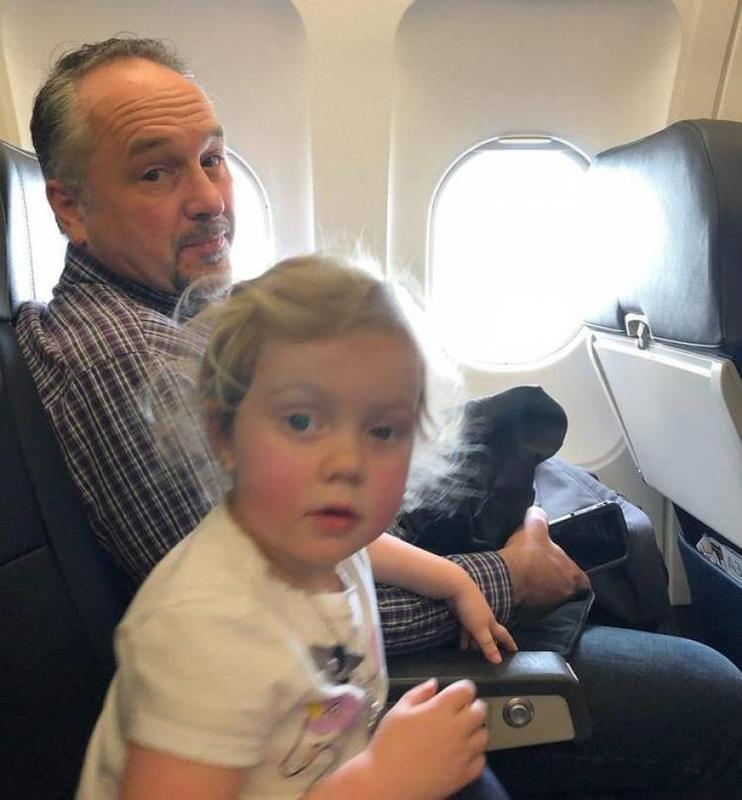 Once she took care of her daughter, the man occupied the attention of the child so that the mother could attend to her hungry baby boy. She fed him milk and mango puree, every baby's favorite food. During the length of the flight, the man, who was no longer a stranger, played and talked with Caroline. They got along very well. They became friends. They colored together, watched a movie and looked at places outside the plane's window.