The Industrial Strength Brake Fluid Didn't Work as Well
Before the mechanic poured some of the Monster Energy drink on his workbench, he first poured industrial-strength brake fluid. Brake fluid is a high viscosity liquid, and many mechanics have been known to use it for the removal of gunk and other sticky compounds from their workbenches and automobile parts. In this video, the industrial strength brake fluid did not work as well as the can of Monster Energy.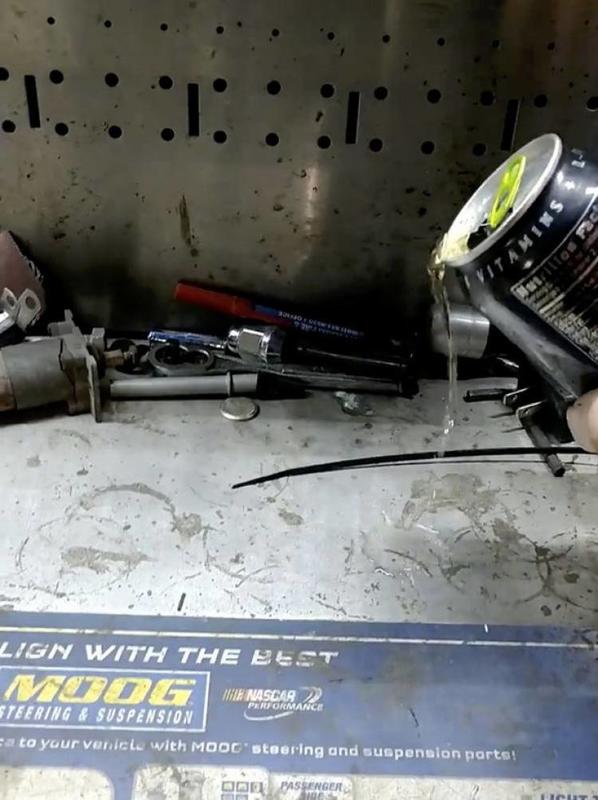 In the video, you can clearly see the mechanic trying his best to clean his workbench with the brake fluid, and whil he wiped out all of the brake fluid from his desk, the results were not good. Hardly any of the months (if not years) old gunk was removed from his desk. After that he pours some of his energy drink on the workbench, and magic happened. Virtually all of the gunk and nasty stuff was cleaned from his desk.