About 10,000 Locals evacuated Following the Eruption of Hawaii's Kilauea Volcano
The eruption of Hawaii's Kilauea Volcano filled parts of the forest with lava which also made its way to some of the streets. Because of this, about 10,000 locals were evacuated and the experts on the matter weren't able to estimate the possible duration of the eruption. Understandably, this whole situation was alarming enough for Governor David Ige to announce a state of emergency. The eruption also came with an earthquake.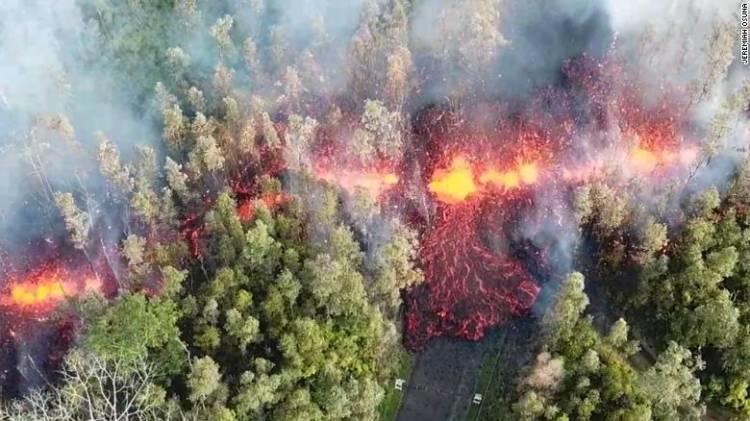 Regarding the situation, Governor David Ige tweeted: "Update. The lava is flowing onto streets in the subdivision, which consists of about 770 structures. The lava flow has prompted the mandatory evacuation of about 1,700 residents of Leilani Estates. Residents are being sheltered at Pahoa Community Center & Kea'au Community Center". In relation, it was reported that lava could be seen 100 feet in the air as the eruption occurred.