The World's Longest Glass-Bridge in China's Hebei Province
Next in line is the unbelievable and also longest glass-bridge in the world which is located in China's Hebei province. Apparently, the bridge could hold up to 3, 000 people at one time but as of now it only allows 600. The bridge has floors made of glass and is 488 meters long. Of course, it's the incredible view of the surroundings that make it that much astonishing, especially considering the height of 218 meters above the ground.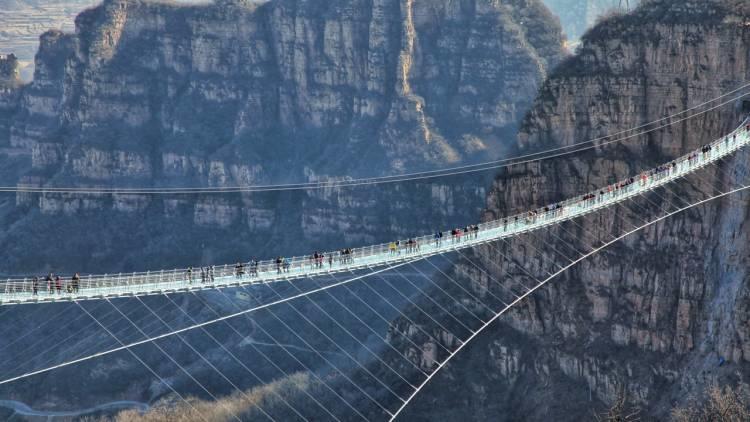 The bridge was opened on December 24, 2017, and one of the features that make it more thrilling is the fact that it swings when people walk across it. The approximate weight of the bridge is measured at about 70 tons, and it consists of 1, 077 glass components. The bridge was constructed by the Hebei Bailu Group. The aforementioned incredible view includes a river, waterfalls, and mountains which should delight the visitors assuming the height doesn't bother them too much.